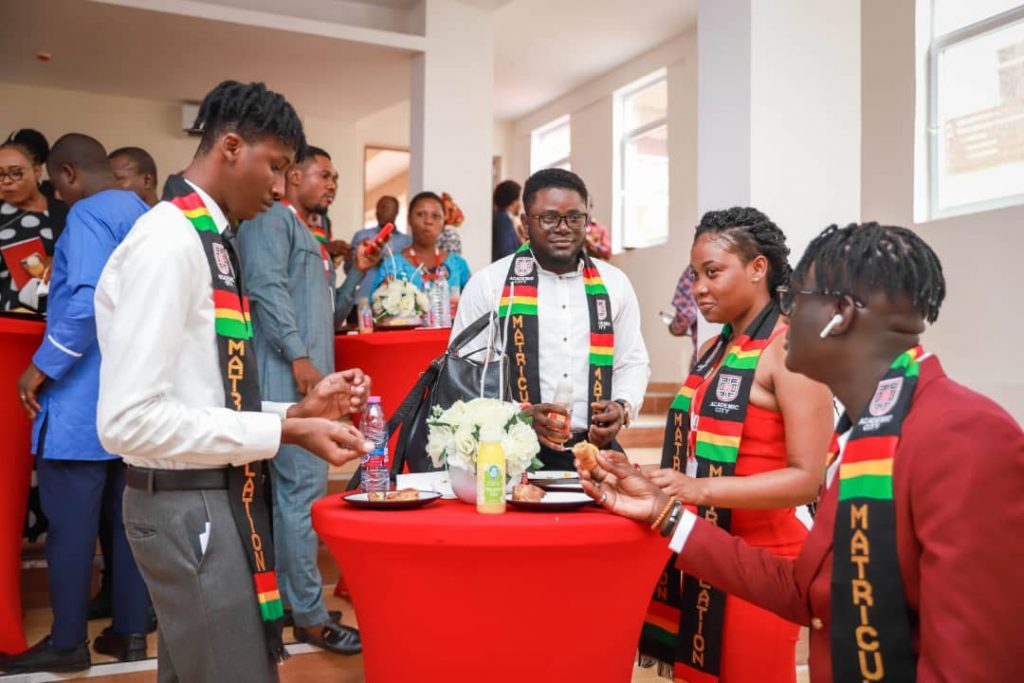 The matriculants in a group photograph after the ceremony
The Academic City College, a premier higher learning Institution, has held a matriculation ceremony for its class of 2023.
In all, there were 48 new students who matriculated on the day and they are the second batch of students admitted this year.
They are to offer courses ranging from Bsc Computer Science, Bsc Computer Engineering, BA Journalism, BA Advertising & PR, among others, on a full time basis.
The ceremony took place on Friday, October 11, 2019, on its campus located at Haatso, a suburb of Accra.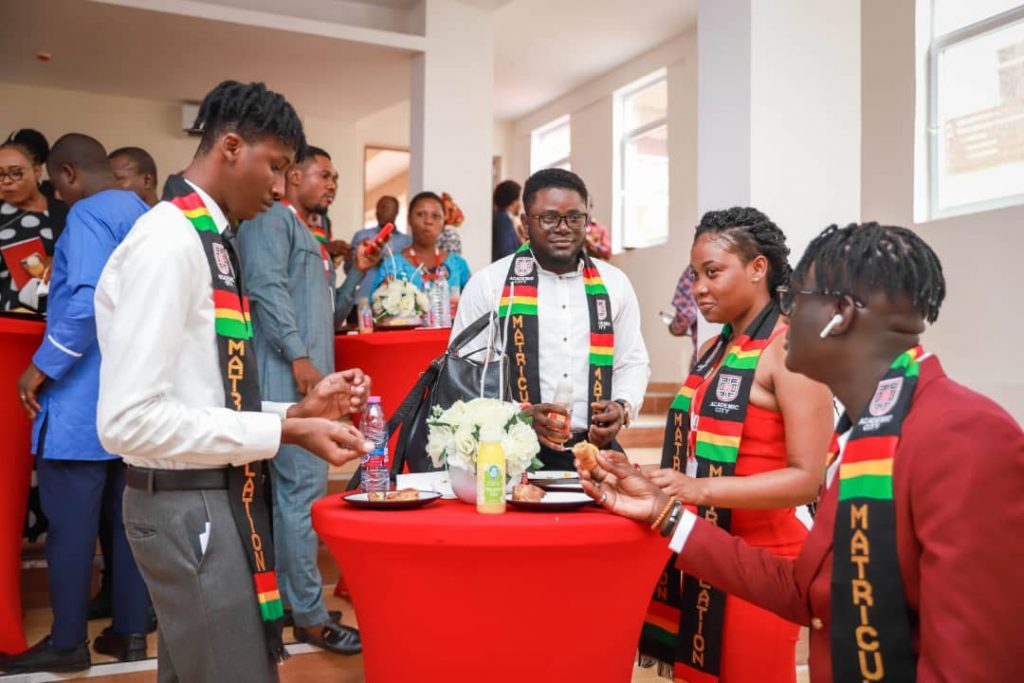 Speaking on the occasion, President of Academic City College, Prof. Fred McBagonluri, explained that the school's campus has transformed and its classes and lab resources have been deployed.
He added that Academic City College has revamped its curriculum and introduced new competitive programmes.
According to him, the College will be launching new programmes next year that will shift the narrative for technical as well as entrepreneurial education in the West African Sub-region.
He noted that "as the institution develops and matures, Quality Assurance issues are coming to the fore; we need to upgrade our quality assurance practices so as to ensure academic excellence."
Prof. Kankam Boadu of the University of Cape Coast (UCC), said his outfit as the mentoring institution of Academic City College, expected the matriculants to exhibit good academic standards.
He noted that it behooved to learn assiduously to acquire the right skills to contribute to quality workforce.
Prof. Boadu assured that the UCC would continue to mentor the Academic City College to offer quality academic services.
BY Melvin Tarlue