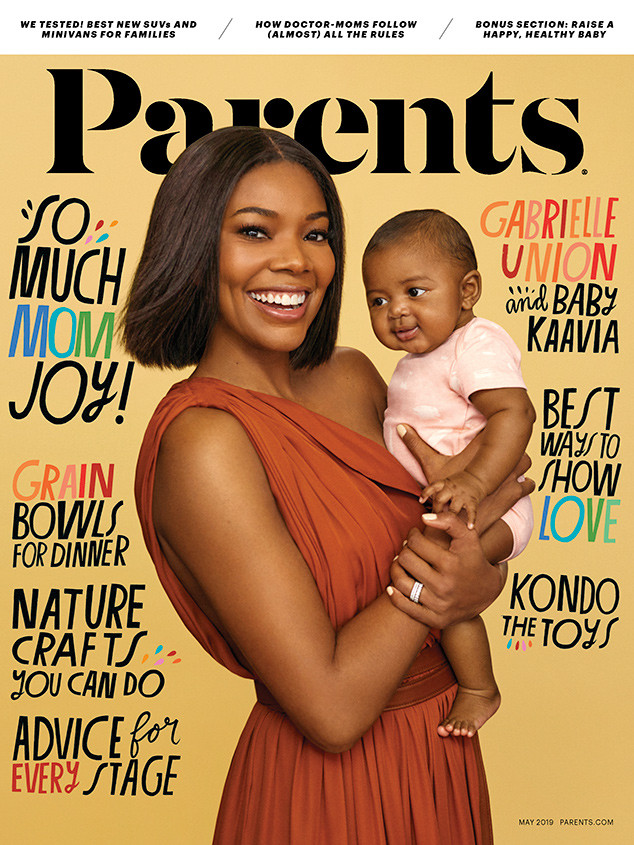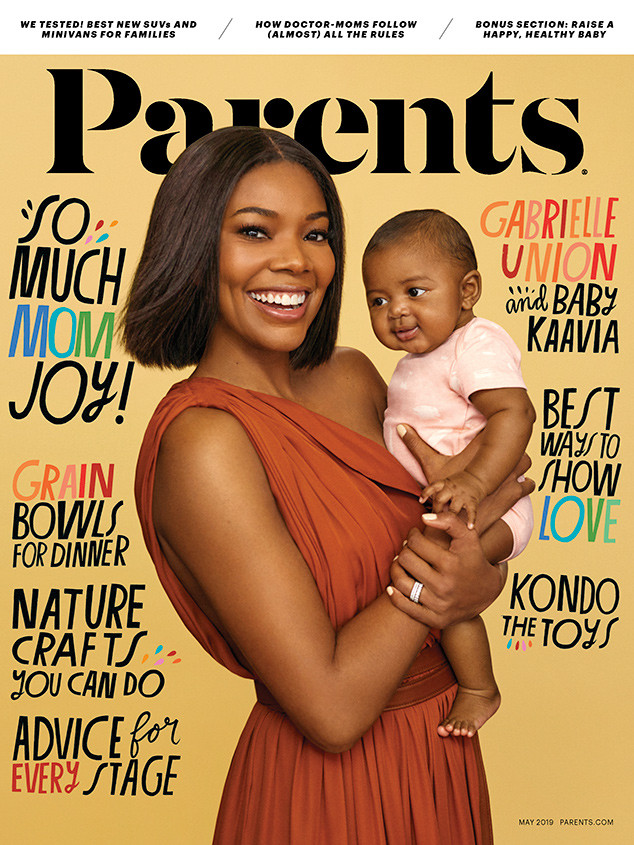 Thomas Whiteside for Parents
Gabrielle Union-Wade's baby girl is ready for her close up!
More than four months after the America's Got Talent judge and Dwyane Wade announced the arrival of Kaavia James Union Wade, the couple's daughter is gracing the May cover of Parents magazine.
"My favorite cover yet. #shadybaby is on magazines stands… world watch out," Gabrielle shared on Instagram when revealing the cover. "@kaaviajames is already my kinda girl and is my forever #wcw. She smiles when she sees @dwyanewade and has a loud laugh that sounds like husky voiced unicorn giggles."
She continued, "This little girl has brought a light and joy to my life I didn't even know was possible. Without words, she has challenged me to be a better version of myself, and on the daily has me busting out in fits of laughter. Time to eat up the cuteness on this cover."
Thomas Christos Kikis styled Gabrielle for the shoot while Larry Sims served as her hairstylist and Renny Vasquez handled glam.
Close friends couldn't help but gush about the cover that earned close to 250,000 likes in nearly four hours.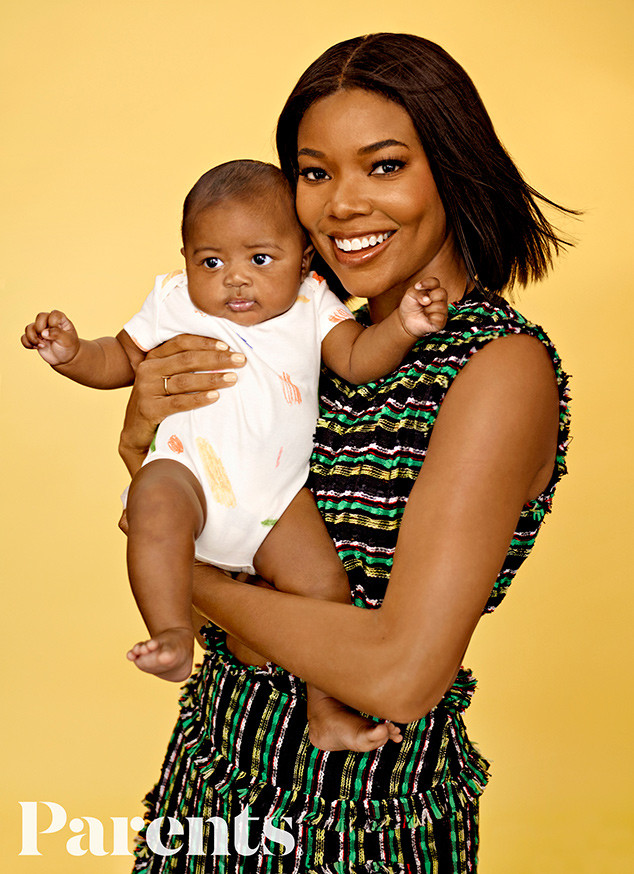 Thomas Whiteside for Parents
"Beautiful," Tamera Mowry-Housley wrote in the comments section. La La Anthony added, "Gorgeous."
Mindy Kaling, Chanel Iman, Garcelle Beauvais and Dwyane also expressed their love for the photos.
"1st cover vibes," baby Kaavia's Instagram stated on Wednesday morning. "Me & the homie. #wcw."
For those wondering how Gabrielle is enjoying motherhood, one look at her Instagram proves she's loving every minute of it. Whether documenting her daughter's feeding time or simply capturing monthly milestones, the proud mom can't hide her love for baby Kaavia.
"We enjoy every moment," Gabrielle told the publication. "But days fly by in a blur of life. It's like watching a clip in fast-forward. I'm like, 'No, I'm still in it!'"
"When I ask her a question, Kaavia responds with a lot of animation, and she'll pause so you can ask her more," she continued. "She follows along, but she doesn't do baby talk. When people talk baby talk, she gives shady-baby looks."