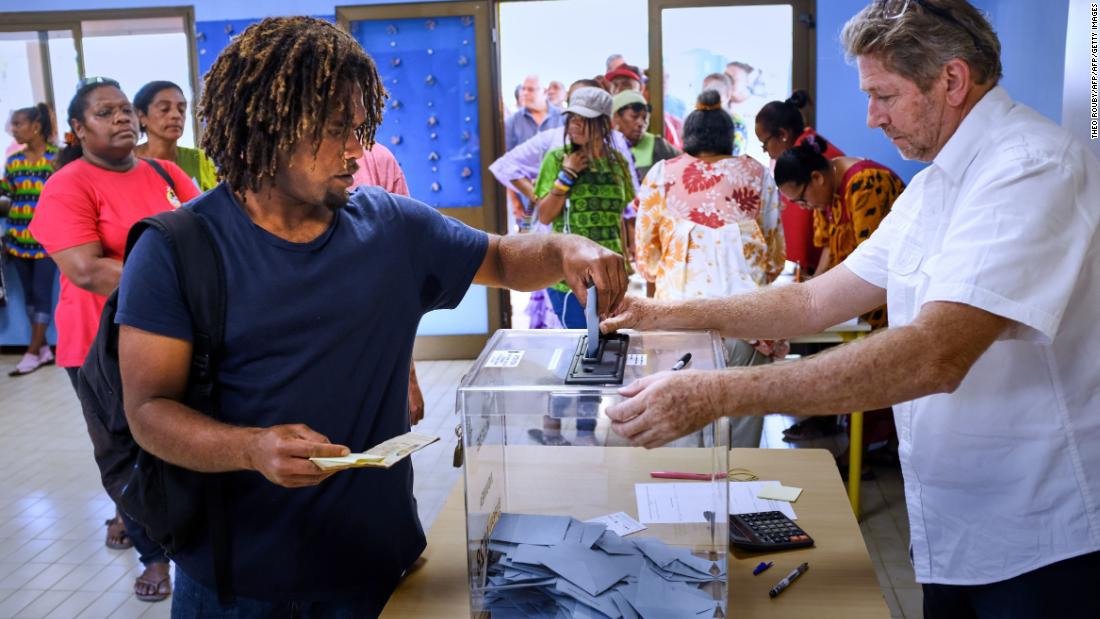 A colonial legacy of an empire that no longer officially exists, New Caledonia is one of a handful of territories in the region which have long been governed from afar but are increasingly pushing for self-rule.
The islands came closest to independence than ever before Sunday, with 56% of voters choosing to remain part of France in the first of three possible referenda on the territory's future.
Another independence vote can be held in 2020 if the local government approves it.
While some powers have been devolved to the islands, their population are French citizens and vote in the country's elections, one of 12 overseas territories France retained sovereignty over since the end of colonialism.
Around 40% of the population are indigenous Kanaks, with the next largest ethnic group being ethnic Europeans, at just over 27% in the latest census.
What happened?
After an occasionally violent separatist campaign, in 1998 the French government signed an agreement with an alliance of pro-independence political parties, the Kanak and Socialist National Liberation Front (FLNKS), to hold three referendums on full independence slated for this year, 2020 and 2022, should the local government wish to hold them.
Of New Caledonia's three provinces, two — North Province and the Loyalty Islands — voted for independence while a majority of voters in South Province, which is largely ethnic European, chose to stay with France.
What was the reaction?
French President Emmanuel Macron said after the vote that he was "proud that the majority of Caledonians have chosen to stay French."
"It is a mark of trust for France, our future and our values. Every one of us can feel and share in this pride," said Macron.
However, the paper also noted that while a "vast majority" of indigenous Kanaks voted for independence, other ethnic groups did not, which it said showed a failure of pro-independence groups to win over voters outside their historic support base.
What comes next?
Given the pro-French sentiment ahead of the polls, few supporters of independence expected victory in this weekend's referendum. Instead, most were looking to the future.
"As long as a single Kanak person is standing, he will fight for his freedom," he added. "We are this country, we are this land, it is Kanak and it will remain Kanak forever."
While an official date for the 2020 referendum has yet to be agreed, it is unlikely local authorities would not approve holding it as set out under the terms of the 1998 agreement.