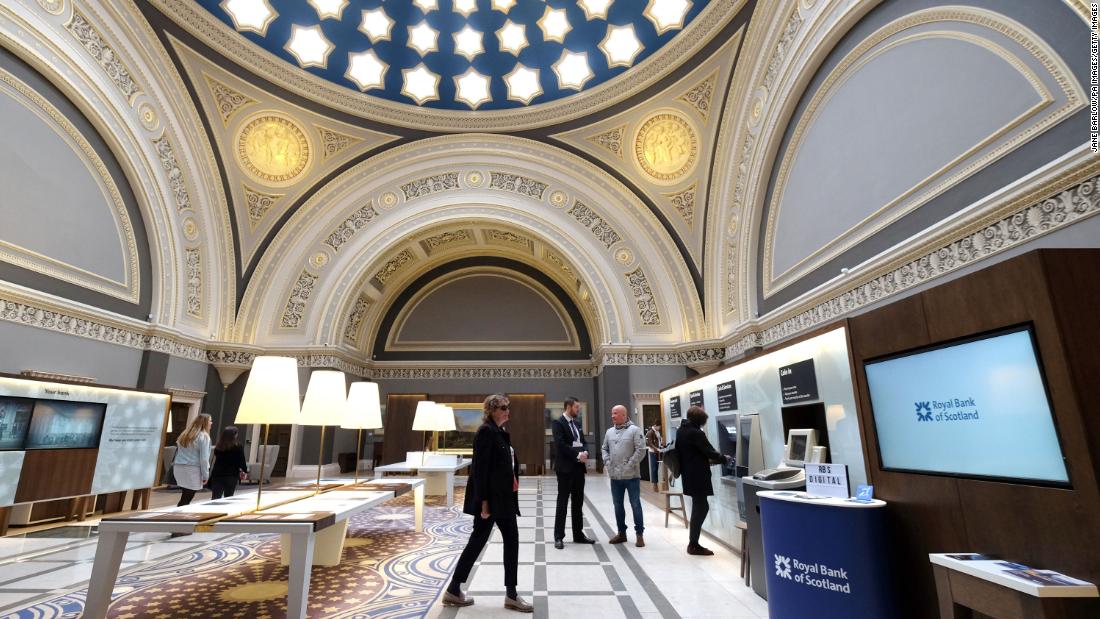 "The risk of a disorderly Brexit has increased. We are not where we had wanted to be as a nation at this stage of the year," Katie Murray, the bank's interim chief financial officer, said during a conference call with investors.
Shares in RBS (
RBS
) dropped over 4% following the release of its quarterly earnings. Other UK banks such as Lloyds (
LYG
) and Barclays (
BCS
) did not set aside money for Brexit when reporting earnings this week.
The United Kingdom is scheduled to leave the European Union on March 29, 2019. But companies are still in the dark about what that means for their ability to do business across the new border.
Some banks have established branches elsewhere in the European Union, and are planning to move thousands of jobs out of London to safeguard their businesses.
RBS previously announced plans to beef up its presence in the European Union, and it has leased office space in Amsterdam.
The decision by RBS to set aside £100 million ($128 million) highlights another risk: A messy departure from the European Union would greatly harm the UK economy and prevent some customers from repaying loans.
"It is an early acknowledgment of the difficulties that customers are expected to make in the aftermath of Brexit — particularly in a no deal scenario — and that number could rise," said Craig Erlam, an analyst at online currency trading firm Oanda.
RBS could do without the extra costs.
The bank was rescued by British taxpayers during the financial crisis with a £45 billion ($63 billion) bailout. The government has
unloaded some of its stake
, but is still the majority shareholder.
The lender booked its first profit in a decade in 2017, having accumulated losses of £58 billion ($81 billion) over the previous nine years.